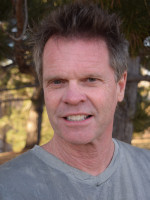 Whip
Weekdays 6-10am
Whip's first taste of radio was when he was a 9-year-old calling into morning shows in Denver and winning sports trivia contests. The DJs hated him. In fact, he's pretty sure he's the reason radio stations instituted a "must be 12 years old to win" rule. He got his start in radio at his college's station. After flunking, er, dropping out of school, he found a disc jockey job at a station in Santa Fe and has been chasing it ever since. Whip's worked all over the country including New York, where he got into a well-publicized on-air spat with his co-worker, Howard Stern. Guess who won that one?! Whip's been married for many years and has two kids in college. He's a huge sports fan, especially baseball and football, and sings in a punk rock band.
---
Maria Danza
Weekdays 10am-3pm
Maria was born and raised on Long Island, New York, and then relocated to Dallas, where she attended the University of North Texas and graduated with a BA in Radio, TV and Film. Her love of music, and lack of ability to sing, dance or play instruments led her to radio, where she's been for almost 30 years! She loves spending time with family, and volunteering at the animal shelter (she has two rescue dogs and one cat of her own). Maria loves collecting vintage Barbies from the 60's and 70's. Nostalgia is her thing!
---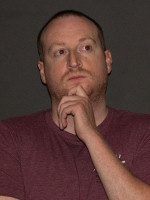 Dan DiMaria
Weekdays 3-8pm
Dan was born into a large family from New York so he learned early to either talk louder or get a microphone. He chose the latter and got his first job in radio when he was 14. Sports has always been a love of Dan's whether he's actively playing or watching from the sidelines. He's big on family and friends too, and always enjoys nature with his hiking trips and his new hobby of firing up the BBQ smoker. Dan's mostly casual all the way with 50% of his wardrobe being rock T-shirts.
---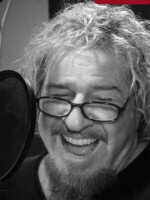 Sammy Hagar
Saturdays 8-10pm
For almost forty years, Sammy Hagar has been one of rock music's most dynamic and prolific artists. From breaking into the industry with the seminal hard rock band Montrose to his multiplatinum solo career to his ride as the front man of Van Halen, the "Red Rocker" has set the tone for some of the greatest rock anthems ever written with songs like "I Can't Drive 55," "Right Now," and "Why Can't This Be Love." He's earned the highest respect of the music industry with a Grammy Award and induction into the Rock and Roll Hall of Fame alongside Van Halen and is currently on his fourth platinum run with the super group Chickenfoot. Along his journey, Hagar has also become a dedicated philanthropist, a New York Times best-selling author and auspicious entrepreneur. Top Rock Countdown is a 2 hour weekly show where Sammy counts down anything he wants. One week might be his favorite party songs, the next his favorite band NOT in the Rock & Roll Hall of Fame or the best songs from a year or decade.
---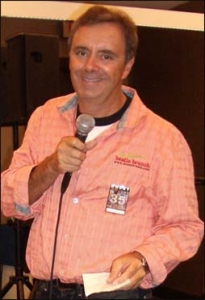 Joe Johnson
Sundays 9-10am
Joe Johnson was born near Kennedy Airport in New York, a half dozen years before The Beatles landed in America for the first time. He and his family moved to South Florida to witness the magic of the Fab Four on the Ed Sullivan Show in 1964, and remembers the 8 days (a week) they spent in Miami. Beatle Brunch is a fascinating hour of music and interviews with The Beatles and those in their immediate circle, including Manager Brian Epstein and Producer George Martin. Every week, you'll hear classic interview clips from the days of Beatlemania, plus the most up to date information about The Beatles today.