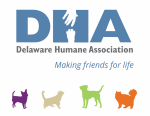 Forever Media loves pets! That's why we've partnered with Concord Pet Food & Supply to bring you our Pets of the Week. Each week, we'll show you a cat , dog or furry friend from the First State Animal Center and SPCA. FSAC-SPCA.org  Call after 10:30am: 302-943-6032!
WEDNESDAY WONDER PET WITH CONCORD PET
Say hi to Nelli is very sweet but shy. It does take her some time to warm up to you but once she becomes adjusted to you and you are her person she stays by your side. She loves to play with her toys. Someone give this sweet baby her forever home where they can spend all their free time with her. . Call after 10:30am at 302-943-6032
Thanks to Concord Pet Food and Supply. CONCORD PET, WITH 19 LOCATIONS ALL ACROSS DELAWARE AND EASTERN MARYLAND THERE IS BOUND TO BE A CONCORD PET FOOD AND SUPPLIES NEAR YOU! https://concordpetfoods.com/
Please have your pets
spayed or neutered!