Eagle In The Morning with D.B. Nyce
Weekdays 5:30-10 am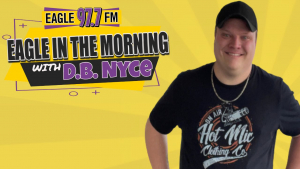 My name is D.B. Nyce, but my friends call me D.B. or Deebs or sometimes Deebis! My first radio job was on Eagle 97.7 in Delaware back in 2002. Since then, I have traveled all over the country. I have worked a bunch of stations between Maine down to New Mexico.!
 When I am not in a radio studio, I am in my video studio making content for YouTube. I started a video series called "D.B.'s Arcade," where I look at all kinds of cool stuff from the 80s, 90s, and 2000s! You should see my office; I collect all sorts of nostalgic memorabilia
So when I am not creating something fun, I am at home doing my other job. It's my favorite job next to be a radio personality. That is being a dad. I have a son and a very spoiled pup named Chloe. We love getting outside and doing all kinds of stuff when I am at home. But sometimes we will stay in, and I will play some video games with my son. I show him some of the old arcade classics, and he kicks my butt in games like Minecraft and Fortnite.
My journey in radio has taken me to some fantastic places. I have met some neat people along the way too. I never could imagine that my career would bring me back home to Delaware and back to the station where it all began. I am excited to be hosting mornings on Eagle 97.7! My job is to make sure your morning starts off right, and I am good at my job because I love my job!
Thanks for listening! LOVE YA DELMARVA!!
---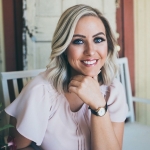 Randi Taylor
Weekdays 10am-3pm
Bryan on the Radio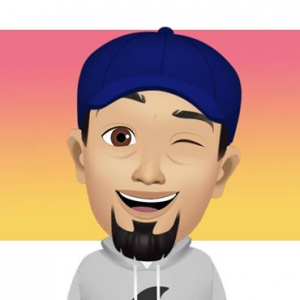 Weekdays 3-7pm
---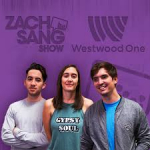 The Zach Sang Show
Weekdays 7pm-Midnight
---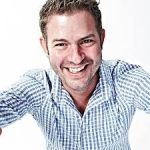 Tony Zazza
Weekdays Midnight-6am