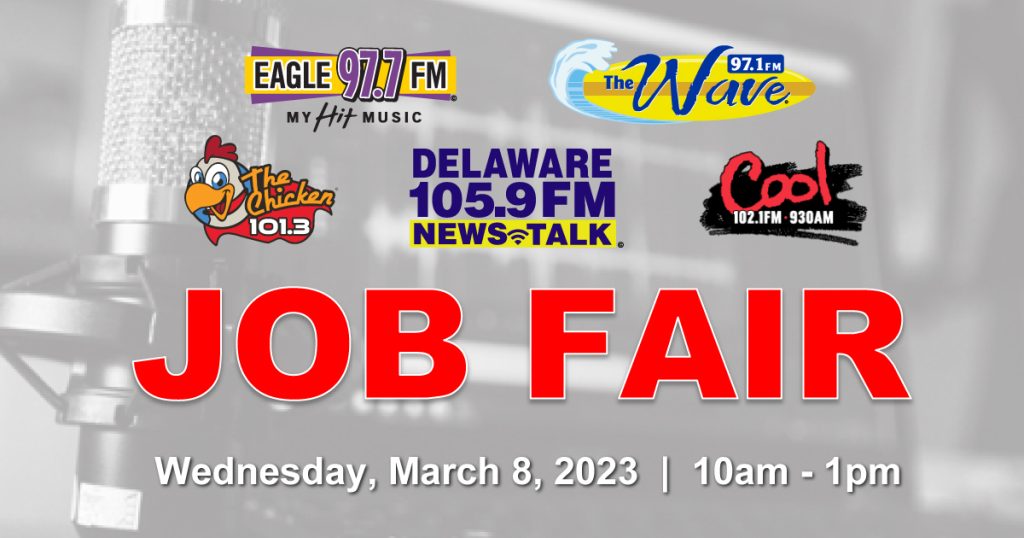 Attention all job seekers interested in working in the radio industry!  Freshen up your resumes and come to the Forever Media Milford Job Fair on Wednesday, March 8th from 10am to 1pm at our studio complex at 1666 Blairs Pond Road in Milford to learn about current and future full-time and part-time job openings!
Dress to impress and meet face-to-face with radio departments like:
•Programming / On-Air
•Sales
•Events & Promotions
•Digital Advertising
•Engineering
We'll also be conducting on-the-spot interviews. Be sure to bring your questions and while you're here, you can say hello to our on-air personalities!
Come see what radio can do for you!
Forever Media and its affiliates and their radio station(s) do not and shall not discriminate in any manner on the basis of race, ethnicity, religion, gender or age respecting their recruiting, employment or advertising practices.
Forever Media Milford Job Fair
1666 Blairs Pond Road, Milford DE 19962
Wednesday, March 8th, 2023 from 10am to 1pm